At Tile Doctor, we carry out professional tiled floor restorations in both residential and commercial environments. In this particular case we were asked to take a look at the tiles at a Car Dealership in the town of Melton Mowbray, Leicestershire. Melton Mowbray is known as the "Rural Capital of Food", thanks to its range of local specialities, including its famous pork pie and Stilton cheese.
The problem was focused in the toilet area, where the non-slip Ceramic tiles had suffered heavy soil build-up. Since the cleaning contractor was unable to tackle the issue, Tile Doctor was recruited to restore the area using specialist tile cleaning methods and products.
Cleaning non-slip Ceramic Tiles
Judging by the level of soil build-up on the floor I mixed a solution of one part Tile Doctor Pro-Clean (a high alkaline cleaner) with five parts of water. This was then left to dwell on the tiles so the solution could seep into the crevices of the non-slip tile breaking it down and making it easier to clean.
I agitated the solution using scrubbing pads to remove the soil which once the dirty cleaning solution was rinsed away and removed using a wet vacuum made a dramatic difference to the overall appearance of the floor.
Removing Grout Smears from Ceramic Tiles
The floor looked much better however now it was clean I could see a film of grout haze residue on the surface of many of the tiles which had been left over from the initial installation. To tackle this problem I applied Tile Doctor Grout Clean-Up which along with grout haze this product can also remove rust stains and other mineral deposits.
I was now happy with the condition of the ceramic tile and grout and after another rinse with water I promptly force dried the floor with a special fan in order to get the toilet ready for use again. You only need to look at the before and after photos to see the difference!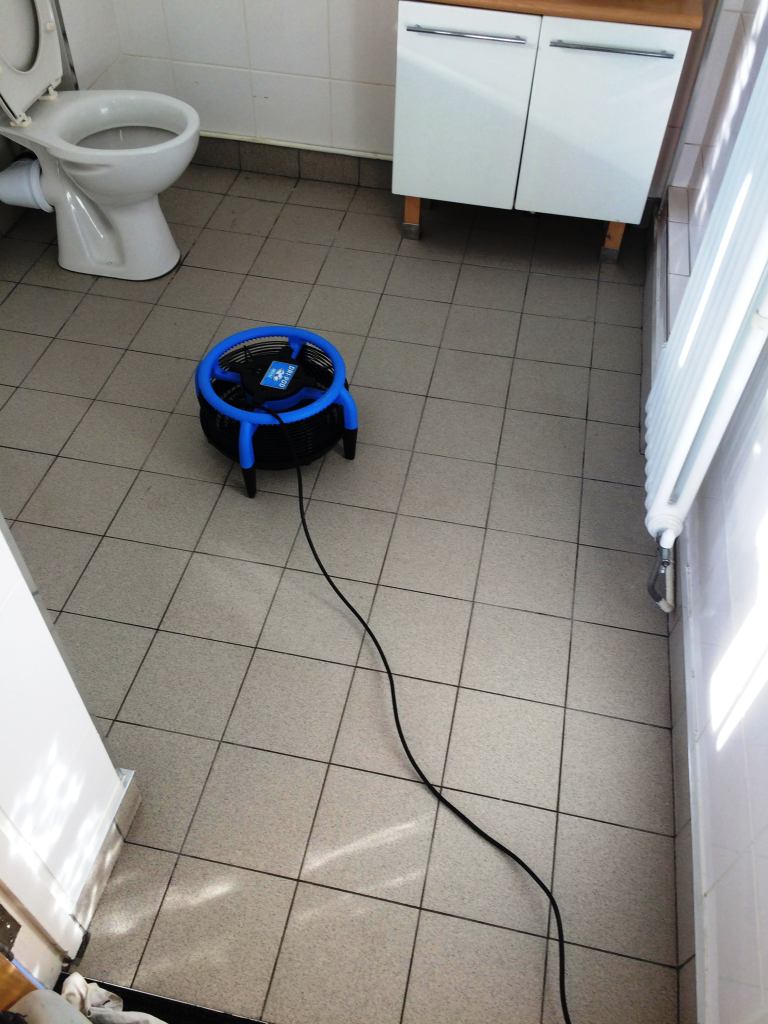 Tile cleaning for heavily soiled Ceramic tile floor in Leicestershire